I had a wonderful evening yesterday indulging the inner child in me - and doing some wonderful things with pens and paper - ok as an artist I make a rather fine teapot - but ... I enjoyed it and it means something to me - ready .......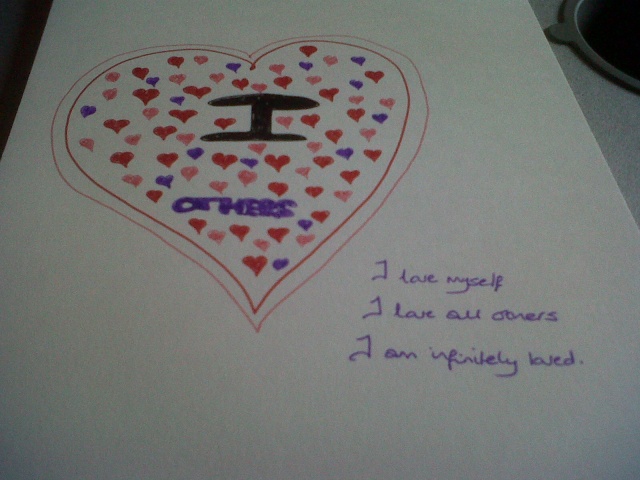 I love myself, I love all others, I am infinitely loved.
I am Psychic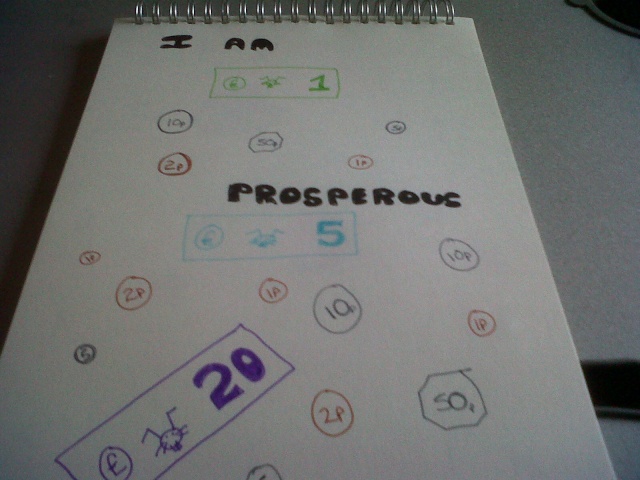 I am Prosperous

Like I say I am not an artist ... but the reason behind this - sometimes you have to take cynical voice that says 'you're not worthy' out of the game and by doing art you appeal directly to the Inner child - and therefore get them message in without the cynic being aware :)
Today's card draw:
Mildew Fairy ~ Clean Up Time!
This little lady turns up where the water has been sitting for awhile - it's not necessarily a bad thing but it's time now for a breath of fresh air - a new perspective on an old situation - time to release all those stagnant emotions.
love and blessings to all


bunni x x x